The birth of WASHLET
The beginning of the warm
water self-cleaning culture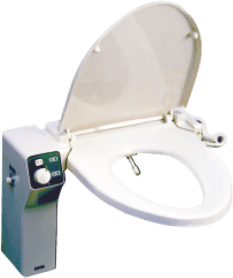 First overseas expansion of WASHLET
After six years, the culture of self-cleaning with warm water is showing steady growth throughout the world.
1 Million WASHLET sold
Launches QUEEN as the first WASHLET
integrated toilet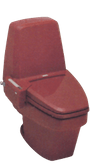 The birth of NEOREST as the next
generation of toilets with hygiene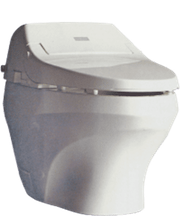 Develops PULSATING and OSCILLATING CLEANING
for a comfortable feeling whilst cleaning


First sales of WASHLET in China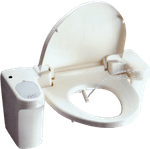 Develops CEFIONTECT
Ultra-smooth ceramic bowl which leaves nowhere for waste to cling
10 Million WASHLET sold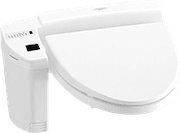 The birth of WASHLET Apricot
with WONDER WAVE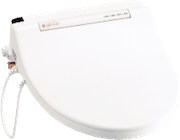 Develops AUTO ENERGY SAVER.
WASHLET learns your bathroom habits automatically to conserve electricity
Develops RIMLESS and TORNADO FLUSH.
360 degree cleaning power reaches entire surface using less water
Develops AUTO OPEN/CLOSE LID and AUTO FLUSH.
Easy to use and comfortable for everyone anytime
20 Million WASHLET sold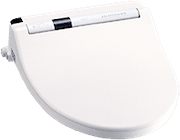 In Japan WASHLET is becoming increasingly popular, not only in public locations such as hotels and commercial facilities, but also on transportation eg. Trains and airplane.
Launches NEOREST SE/LE

30 Million WASHLET sold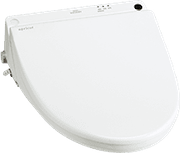 Develops EWATER for WAND
WAND is always kept clean with EWATER



Develops ACTILIGHT
Cleaning technology with photocatalytic glaze
40 Million WASHLET sold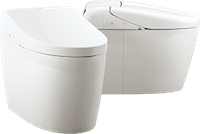 The birth of NEOREST NX
as the global flagship model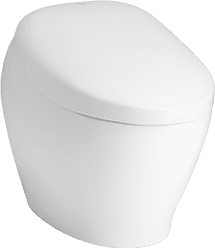 Develops AIR-IN WONDER WAVE
Combining ecology and a more comfortable way of self-cleaning.


"WASHLET is the world's No.1 brand of electric toilet seats with bidet functions "*
Euromonitor International Limited; in terms of sales volume based on the custom research conducted in July 2019-September 2019 in the countries that account for more than 87% share of the global electric toilet seats with bidet functions in 2018.
* This is a certification of 2018.

50 Million WASHLET sold
Develops EWATER for UNDER SEAT
UNDER SEAT is always kept clean with EWATER