Under one of our material issues, Relationships, we will contribute to resolving various issues, including those identified by Goal 17 of the SDGs - partnerships for the goals.
By building relationships through our business activities,
we will contribute to the SDGs.
Build Deep, Long-Lasting Relationships with Customers
We make proposals at showrooms to ensure that customers can purchase our products with peace of mind. We also make various efforts through our call centers to respond to any questions or concerns our customers may have when using our products. In addition, we provide after-sales services that focus on being fast, reliable, and courteous. In these ways, we will continue to develop strong, long-lasting relationships of trust with our customers.
Initiatives for
After-Sales Services
"TOTO quality" refers to the quality of the products themselves in combination with their assembly and maintenance if a problem were to arise. To help improve the quality of these services, we send a postcard questionnaire to or call customers who have applied for after-sales service in order to gather information on customer satisfaction.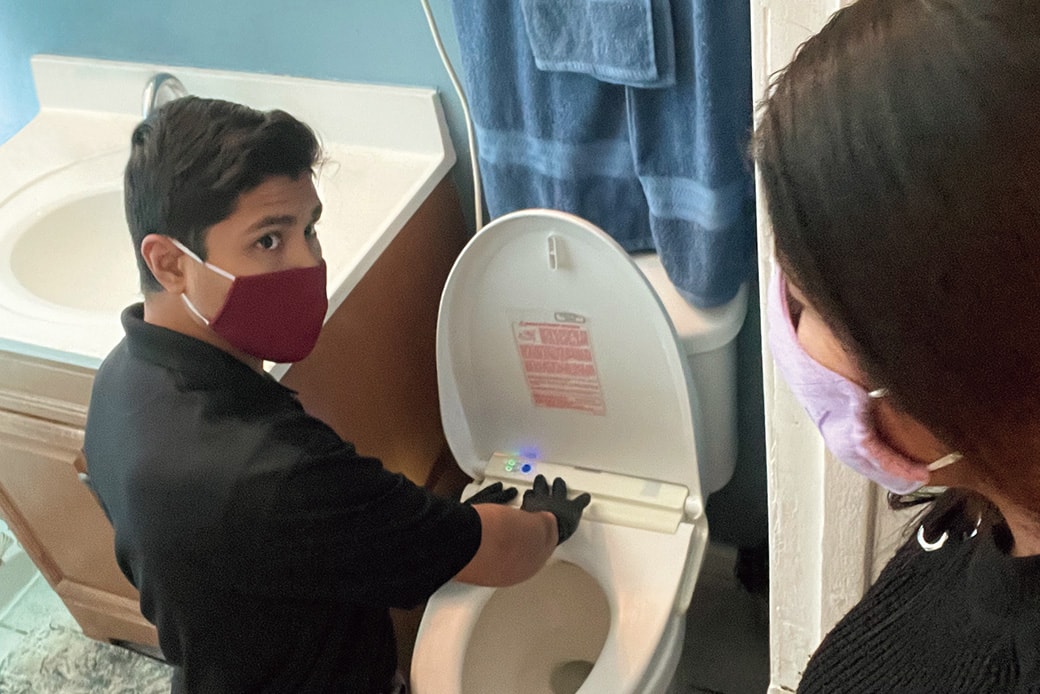 Advancing the Careers of Diverse Human Resources
We aim to be a company where a variety of personnel can gather, work with peace of mind, prosper, and take on challenges, and we conduct activities to promote diversity and implement workstyle reforms in order to create a workplace where all employees can play an active role. In addition, we will work with our suppliers to undertake activities that address CSR issues in such areas as human rights and labor, safety and health, and the environment.
The TOTO Group respects the individuality inherent in a diverse workforce, including age, gender, sexual orientation, and nationality. It is our belief that diversity gives rise to fresh, new ideas that lead to the creation of prosperous and comfortable lifestyles.
Offer Cultural Support and Contribute to Society for the Next Generation
To realize its Corporate Philosophy of striving to be a company that contributes to the betterment of society and is trusted by people around the world, the TOTO Group uses its management resources effectively in conducting social contribution and community coexistence activities aimed at the resolution of local and global social issues.
Global Environmental Goals
Customer satisfaction in after-sales service*
Percentage of employees taking part in volunteer activities(total number of participants / number of consolidated employees = participation rate)
*Scope : Japan, Americas, Europe, Mainland china, Taiwan Region, India, Thailand, Vietnam