Personal Spa: a new, luxurious style
Your bathroom will serve as a hospitality space with its personal Spa that will allow you to experience "unsurpassable relaxation" anytime.
The suite room, with its bathroom provided by TOTO,
is a space whose point of pride does not lie solely in
the extravagance of its appearance. This room was
created through pursuits to provide ultimate relaxation
for complete harmonization of your body and mind.
It is for that very reason that this bathroom was newly
designed as a personal Spa which allows you to enjoy
a first-class Spa experience anytime.
This is the central focus behind the bathroom
experience as a new form of luxury in which you can
immerse yourself at your leisure in deep, soothing
relaxation that both your heart and body desires.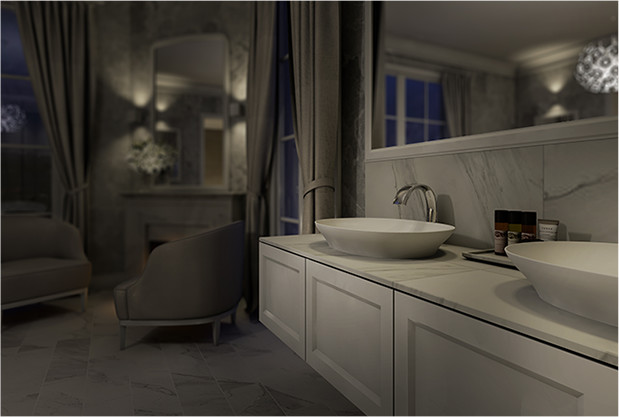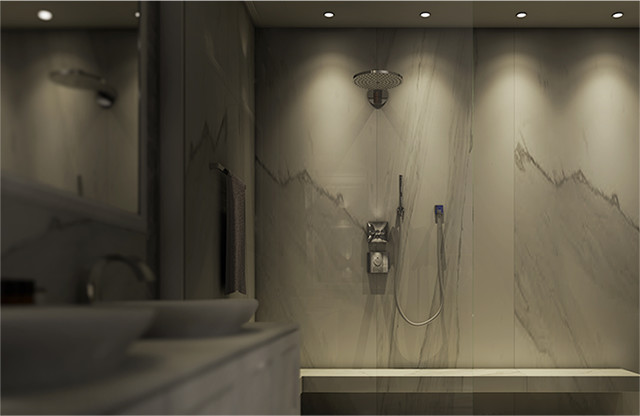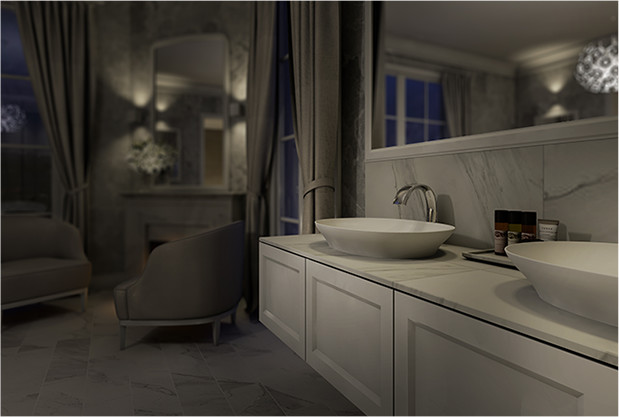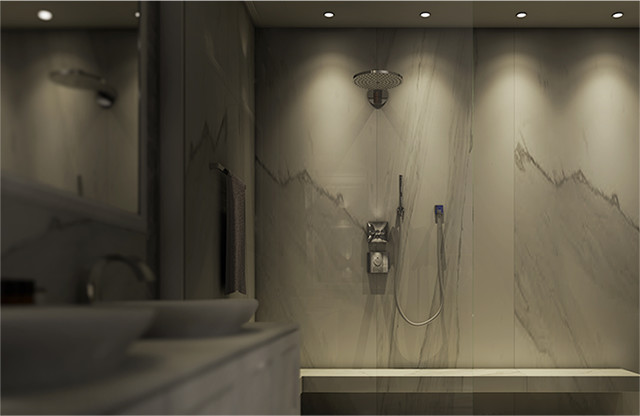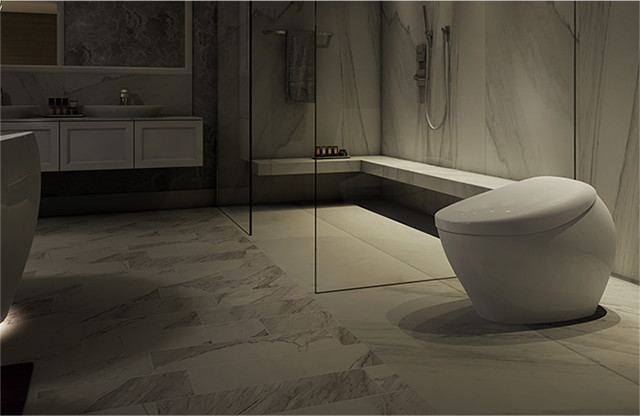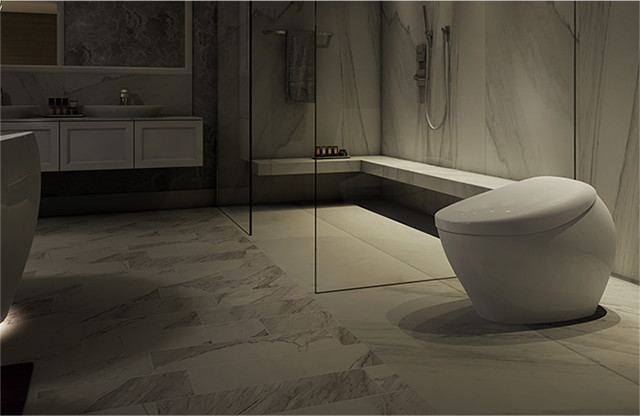 This is a special suite room from a five-star boutique
hotel whose building was a refurbished historical
structure.
Upon stepping into the bathroom space located in the
back area of the living room, you will be greeted with
the sight of the fireplace and a large windows
extending to the ceiling, all of which are in harmony
with this space's refined interior.
Within this space which integrates classic and modern elements, plumbing facilities installed with the appearance
of glistening white ceramic furnishings are illuminated with soft indirect lighting, thus causing them to blend in
with this space as a quiet presence. 
Such configurations invoke a sense of the bathroom having been transformed into yet another living space.
This is why, despite being in your normal room, you will be able to enjoy extravagant private time at any time of
your choosing comparable to being in a first-class SPA facility.
Once immersed in a bathtub highlighted by floor-illuminating LED lights, you will be able to gaze at beautiful night
scenery while enjoying a meditative bathing. Enwrapped within smooth water currents from the overhead shower,
furthermore, you may well find that this warming of your body to the core will be followed by sound, quality sleep.
Through this special bathroom experience, you will be able to feel to the fullest extent both ultimate comfort and
the harmony of body and mind necessary for spending a pleasant day.
This, in turn, will awaken you to the new, luxurious experience of "personal SPA hospitality."