Life-changing. That's how people describe the experience of using WASHLET for the first time.
Once you discover the soothing comfort and sense of well-being that comes from cleansing yourself
with a hygienic stream of water, you cannot imagine going back to just using toilet paper.
WASHLET and "WASHLET logo" are trademark or registered trademark of TOTO LTD.
WASHLET®
Life-changing technology that brings wellness to life.
Launched in 1980, WASHLET began a revolution.
It was a concept so innovative and so intelligently designed
that it reinvented the way people perform the most vital daily
ritual of the day.
WASHLET introduced the custom of cleansing washing to
a world that had long relied on the less sanitary and far less
comfortable method of wiping with toilet paper.
Beyond the hygiene, this life-changing product brings a sense of
harmony and wellness to daily life. By 2022, over 60 million units had been sold. Today, with focus on wellness, TOTO continues to develop advanced new technologies for WASHLET.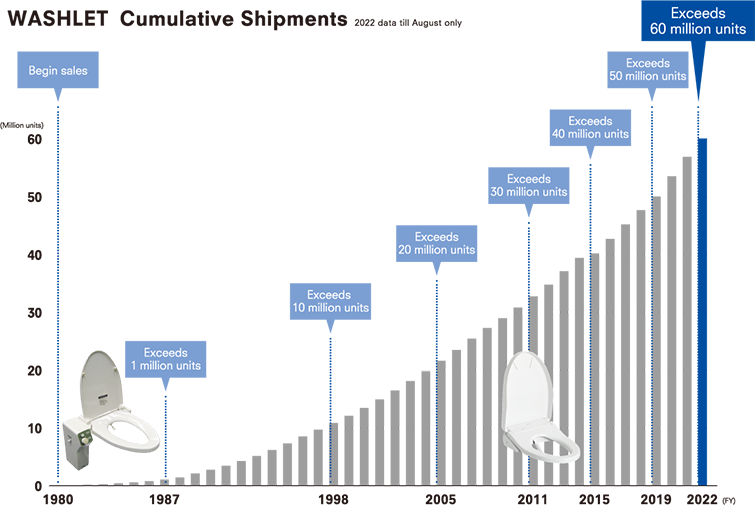 Series of WASHLET-and-toilet sets.

New standard of comfort and cleanliness for daily life.